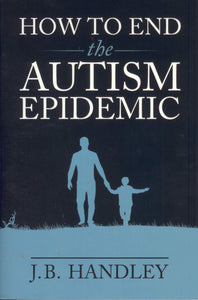 HOW TO END the AUTISM EPIDEMIC
THE BOOK EVERY PARENT MUST READ
Since the early 1980's the number of vaccines given to children has nearly quadrupled— and the autism rate has gone up more than 30,000 percent during the same time period. For American children the current rate is 1 in 36.
The autism epidemic is real.  In this book, J.B. Handley, Generation Rescue cofounder and father of a vaccine-injured child with autism, presents emerging scientific evidence linking vaccines to immune activation events in the brain.
An unsparing, timely indictment of the American public health establishment and a direct challenge to the CDC.